From the outside, Stamps bar on the square in Enniscorthy hasn't changed one bit in 35 years, which was the last time Alan was here. The interior is also unchanged in all those years. We sat up at the bar on high stools and Alan ordered a pint for himself and a glass of lemonade for me (driving). The barman was at least Alan's age (25 years older as it turned out) and when his back was turned I whispered to Alan if he knew him. Alan told me to wait for a moment. After the barman came back with the drinks and exchanged a few words about the weather (glorious), the football semi-final (Kerry badly beaten), Alan said: 'I don't suppose you know me at all Willy?' Willy looked at Alan more closely now, 'The face is familiar…'. 'I'm Alan McDonald' . Willy was shaken to his boots. 'My God so it is'. Shaking hands vigorously now Willy says, 'Well there have been all sorts of rumours about where you got to Alan'. 'They're probably all true Willy', says Alan.

When we came to Wexford on this years' Aisling trip we contacted Alan's brother Donald who still lives in the county and is the last of Alan's immediate family. Donald had kept in touch with Alan over the last few years since Alan moved into Arlington House and made contact with his family for the first time in ages, but this was the first time they had met in Ireland. On the day we went to Enniscorthy we were looking for the house Alan's family had lived in, just outside the town. Driving down the lane we passed a few new houses recently built and others under construction. Alan looked confused and couldn't seem to see his birthplace. At the end of the lane we turned around and I had a sinking feeling that the house had been pulled down or redeveloped beyond recognition. But on the return drive Alan asked me to stop outside a bungalow on the left hand side, which was all but obscured by mature trees and an abundance of shrubs and flowerbeds. It was a long low house with four gable fronted roofs and bay windows. The garden had been replanted but otherwise the house was much the same as when he had last seen it 35 years ago. He found a tree, which still bore the marks of his saw. There was no-one at home but as we prepared to leave a Mercedes drew up and the couple who had recently bought the house took us inside, showing Alan around the house and making tea for us all. They knew something about Alan's family from the locals and even knew that Alan was last heard of in Roscommon over thirty years ago. Both Alan's father and mother were architects and they had designed the house themselves in the 1930's. Amazingly, the new owners had a business in Mornington Crescent, just around the corner from Arlington House in Camden Town.
For the last seven years we have been running trips to Ireland for exiled emigrants. This was our first time in the south-east and we have booked accommodation in splendid beach-side apartments in Rosslare, Co. Wexford (miles of sandy beach on our doorstep) for 34 people including eight workers and 26 returning emigrants. We have targeted, as much as possible, people from this area and we have with us natives of Waterford, Carlow, Kilkenny and Tipperary as well as Wexford itself. We also have people with us from Kerry, Cork, Limerick, Meath, Dublin, Roscommon and Donegal. Our home for the week is only a few miles from the ferry port which is a welcome sight after the journey from London. On the journey people have bonded together into loose groups of friends and it is no problem sorting out the seven apartments. We have two women's houses, one dry house and four assorted men's houses with people from the six different projects (London Irish Centre, Cricklewood Homeless Concern, Arlington House, Passage Day Centre, Brent Community Alcohol Service and Mary Terrace Project) grouped together.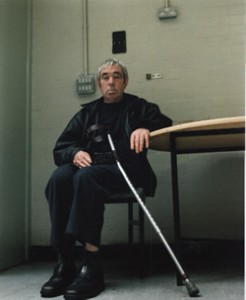 There have been several memorable meetings during the week and a virtual epiphany on the Wednesday. The Irish Times printed a story about the trip in the Wednesday edition and quoted some of the returnees. That evening a man came to the house looking for Gerry. Donal is a teacher at a local school and he had read the article and recognised the description of Gerry in it. They had gone to school together in Co. Kerry, studied and shared a house together in Dublin. He hadn't seen Gerry in 25 years and they spent the day catching up. That evening we all went into a pub in Wexford town where there was a music session and joined in the songs. Pat got up and dedicated a song to the gallant returned emigrants that had us all weeping into our Guinness. Gerry and Donal promised to keep in contact. Music is an important means of keeping contact with home, I have often heard forty shades of Irish music echoing down the corridors of Arlington House and it's a truism that the Irish are never happier than when they are singing, even a sad song. We always had music playing in our three mini-buses and singing in the houses in the evening. As people were getting to know each other there was all sorts of craic going including tall tales and ghost stories. The only time we turned on the telly was for the all-Ireland football semi-final and the Kerry people among us wished we hadn't