About the Aisling Return To Ireland Project
The aims of the Aisling Project are:
Reaching out to Irish people who are vulnerable, isolated and alone.
Providing supported holidays in Ireland for long-term emigrants, fulfilling what is for many a dream of seeing their homeland again.
Helping long-term emigrants reconnect with their families and friends.
Helping long-term emigrants resettle in Ireland.
Offering a friendly supportive service in an environment that encourages self-worth and personal development.
Building trust in order to develop future support and continuing friendship.
Aisling – The Beginning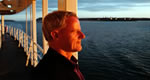 The Aisling Return to Ireland project was begun by workers in the London Irish Centre and Arlington house, the biggest homeless hostel in Europe which has been home to more Irish men than any other building outside Ireland. In 2006 Arlington celebrated its centenary with a complete refurbishment which now provides the remaining 95 tenants with brighter and more spacious accommodation in the iconic building.
The numbers in the hostel today contrast with the 1,200 who lived there when it was originally run by Rowton enterprises in the first 80 years and then 400 when it was managed by Camden council 30 years ago. It is the end of the hostel as a mass provider of temporary accommodation but will be the first time many of these men have had a home of their own.
Aisling has expanded its activities over the last 12 years to include organisations and centres right across London, to ensure that they make contact with as many Irish people as possible in need of their services
Aisling organises five Return-to-Ireland trips each year:
Summer – For twenty years we have been organising trips to Ireland for 25 returning emigrants with 5/6 support workers. Each year we go to a different county. Reports on all our trips can be found in this site's trips section.
Spring – Each year in May we have been going to Killybegs in Donegal as guests of local people but this year (2014) the cottages are no longer available. However Pat Logue, a very good friend of Aisling offered his family home in Downings for our use. Pat is the guvnor of the Sheephaven Bay pub in Camden Town appropriately named after the beauty spot near to his home.
Christmas – Christmas is always a difficult time for emigrants as it is so much associated with family in Christian countries. Often at this time of year we go to Mulranny in Mayo with 16 returnees and 4 support workers for a week before Christmas. Mulranny is home to the Safe-Home programme, which is the national repatriation scheme in Ireland finding sheltered accommodation all over Ireland for returning emigrants. Aisling works closely with Safe-Home and its chair Dr. Jerry Cowley TD. Mulranny is a home from home for us. (www.safehomeireland.com).
Dry trip – For the last number of years we have been running a trip to Ireland, usually to the south-east for clients of Aisling who are recovering from alcohol abuse. All of the returnees will have been through detoxes and rehabs and will be visiting Ireland for the first time in sobriety. This trip is organized in partnership with the Kairos Community Trust (www.kairoscommunity.org.uk).
St. Patrick's Day – This is also an emotional time for emigrants, when the Irish diaspora celebrates its culture throughout the world. For many years we have been going to Blessington in Co. Wicklow with 16 returnees and four support workers to stay at Avon Ri holiday village (www.avonri.com). The close proximity to Dublin gives Aisling clients a chance to see the magnificent parade and to take part in the national day of celebration.
Friend and Supporters 
With the help of our many friends and supporters Aisling continues to expand and grow. Our patron is popular comedian Ardal O'Hanlon, who organises an annual fundraising comedy concert for Aisling in a central London venue featuring top Irish comedians including Tommy Tiernan, Dylan Moran, Dara O'Brien, Graham Norton, Ed Byrne and many others. Other fundraising events during the year include our annual Race Night at the Sheephaven Bay (www.sheephavenbaycamden.co.uk). You'll find details of upcoming benefits in the news section.
We recently raised funds for a brand new minibus thanks to a campaign in the Irish Post newspaper (www.irishpost.co.uk) which brought together readers of the newspaper and major donors including Murphy's construction (www.murphygroup.co.uk) and the Gallagher Group (www.gallagher-group.co.uk) to purchase the vehicle.
During 2014 which is our 20th anniversary Aisling is pleased to have been adopted as the favoured charity of several Irish networking organisations and charitable donors including the British and Irish Trading Alliance (http://bita.ie) who named Aisling among the beneficiaries of their annual masters golf classic at the London Golf Club in Kent this year. London Irish Business Society is a networking group for young Irish professionals in London (www.li-bs.co.uk) whose latest annual ball benefitted Aisling and the Green Tie ball (www.greentieball.co.uk) held in October will benefit Aisling.
Volunteers
Aisling is managed by an independent, voluntary management committee made up of concerned and experienced individuals, who come to Aisling from all walks of life and experiences, including the homeless sector, the health service, marketing and finance, etc.
Aisling is always looking for committed and skilled volunteers to come on trips to Ireland and also to help with activities in London. People with skills and experience of working in the areas of homelessness, alcohol dependency, healthcare, driving, (especially driving) are more than welcome. If you think you could give some of your time to help Irish emigrants improve their lives please contact Aisling by email, by phone, or write to our address. Click on the 'Volunteering with Aisling' web page for more information.
Aisling Return To Ireland Project
93b Agar Grove
London
NW1 9UL
Telephone: 0207 485 7030